Making Maths as easy as one-two-three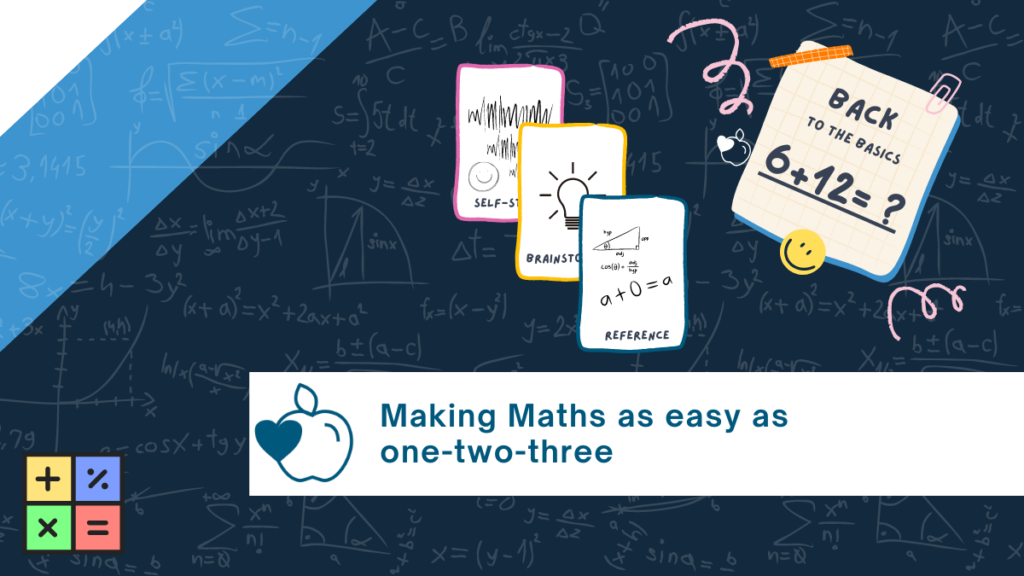 As a Mathematics teacher, I want to share how my resources have been a valuable tool in my classes.
Where it started
Let me start off by telling you more about myself and the inspiration behind my resources. I grew up in a small town in the Northern Cape (South Africa). While attending high school, I did very badly in a Grade 11 Mathematics test. I was devasted and asked my teacher if she would be willing to assist me or tell me how I could improve. I will never forget her answer. She said no – there was nothing she could do. This set in motion a determination to figure it out myself and show her I could do it.
I started to practise my Maths afternoon after afternoon. In my small town, a tutor wasn't available. I began to develop my own set of steps that I understood, and which were simple and easy to apply. The ending to this story was that I achieved the grades I wanted, and I had the opportunity to help other learners who also felt lost.
Why the basics are so important
During my time as a Maths teacher, I picked up that so many learners struggle with the subject because their foundational knowledge has cracks. It's impossible for teachers to build on a cracked foundation.
That's why I decided to create Maths posters. The posters that I've designed and used in my class over the years have short steps explaining the different Maths concepts. The concepts I've chosen are the basics that I found most of my learners were struggling with, such as exponent laws, conversions, nets, fractions and area, volume, and surface area.
Ways to use posters effectively
Here's how I've used these Maths posters in my classroom:
For reference
I've used the posters as a reference by pointing to them on the wall when introducing a concept or during revision.
For self-study
The posters work great as study material. I gave them to learners to serve as notes.
For brainstorming
I would print out four posters on a page and ask my learners to stick them in their books. Then, before I explain the work, I'd ask them to split into groups. I'd give them questions relating to the concept, and as a group they needed to brainstorm and use the steps to answer the questions. This way they could discover on their own how the calculation works. I found doing it this way also assisted learners to understand the concept better.
Using these methods, I've seen the confidence in my learners grow. I want to provide them with the necessary tools to empower themselves to achieve. It's important for me to break down a concept into something that is as easy to understand as possible and that's what the posters in my Teacha! collection are all about. They're based on steps that were effective in my classroom. There are English and Afrikaans versions available and they're easy to use as well. Through my resources, I want to ensure that every learner has the opportunity to achieve.
About the author:
Simonet Opperman was a Maths teacher for five years, teaching the Cambridge curriculum to Grades 7–11. Passionate about creating resources that help all learners to grasp Maths concepts, Simonet set up her Teacha! store, Math-e-rific. This store features posters that are easy to use and apply during lessons.