Virtual Event
SACE: Lost in Translation: Supporting FAL learners in a HL classroom
Virtual Event
February 1
–
3:30 pm
–
5:30 pm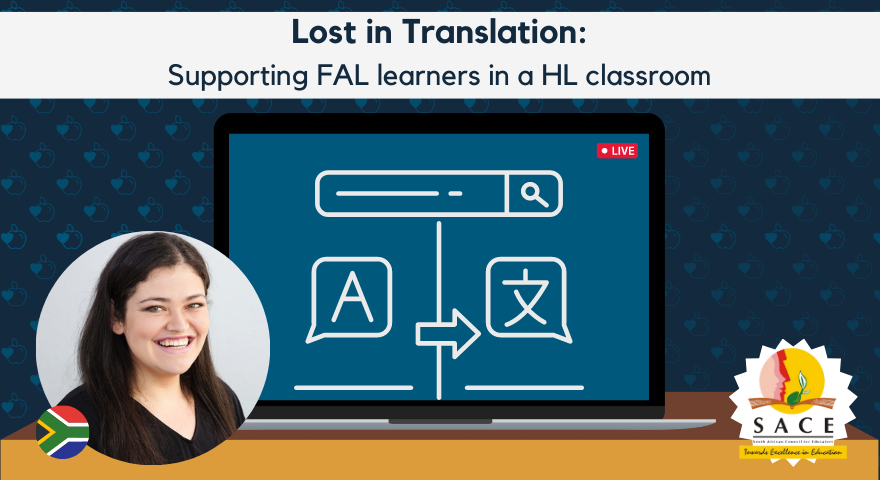 Supporting the second language learner in your home language classroom is something any South African teacher has to think about more often than not. It can be quite a daunting task, especially when you are unable to support them in the language they are most comfortable in because you yourself are unable to speak it.
This webinar will explore different ways in which you can support these learners to provide them with the coping mechanisms they'll need to manage their language acquisition, communicate with you and fellow learners and be more comfortable in a classroom where they often feel out of their depth.
Join us for this Live webinar on Wednesday the 1st of February from 15:30 – 17:30.
This course is SACE accredited. Upon completion, you will earn five provider CPD points.
Tickets for this webinar are no longer available, but there is another opportunity to attend on the 1st of March.